Health experts agree that having good sleep is one of the best ways to maintain and improve one's health. Having the right mattress can help facilitate this, but a lot of people tend to overlook its significance. Some people even continue to use a mattress that doesn't give the support and comfort they need. It's a good thing that Back to Sleep can offer you mattresses and pillows that allow you to have a good sleep every night.
Mattress Type
The first step to buying yourself the right mattress is to determine the type of mattress. All mattresses can be classified into the following types: innerspring, airbed, hybrid, foam, and latex. More recently though other types of mattresses have increased their reach as they offer a more versatile performance. It helps to know the basics of every type of mattress for you to be able to pick the right one for you.
Innerspring
This comes with a coil-based support system and several layers. The coils can give you full support, but the innerspring lacks the pressure relief factor. You'll have a bed surface that is bouncier and has less motion isolation.
Latex
When the mattress is made of latex rubber, it is often called an all-latex or true-latex mattress. To make things simple, we may use the term latex mattress. These mattresses offer a first-rate bounce and level of durability along with moderate contouring.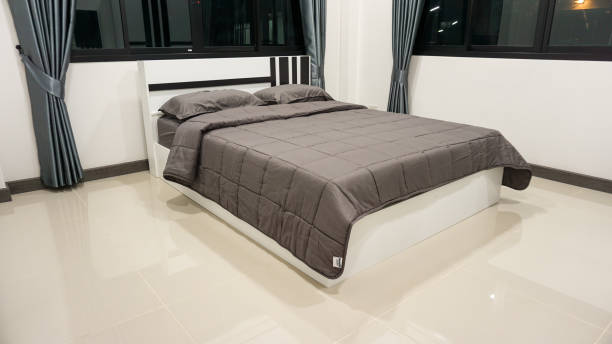 Foam
This type of mattress from Back to Sleep is made completely of foam without coils. This provides above-average contouring, relief from pressure, and motion isolation. This is a perfect choice for those who sleep on their sides and also for couples. Among the types of foams used for these mattresses, the most known is memory foam.
Airbed
An airbed has an air chamber that forms its support core. It also has a pump that can be controlled by a smartphone or a remote. This is built into the mattress for removing or adding air with just one push of a button. This gives people sufficient firmness and flexibility. Couples prefer this mattress because each side can be set to a different level of firmness.
Hybrid
This type of mattress has two central elements: the innerspring support core and the foam support system. Its comfort layers may include latex or foam. Sometimes the mattress will include shorter layers of the coil which are known as micro coils. This type of mattress is a combination of contouring and bounce, and it comes with low heat retention. It's also a good mattress for all types of sleepers. It depends primarily on it is built.
Comfort is truly subjective, and it's important to choose a mattress that feels just right for your needs. First of all, you have to consider the firmness level.